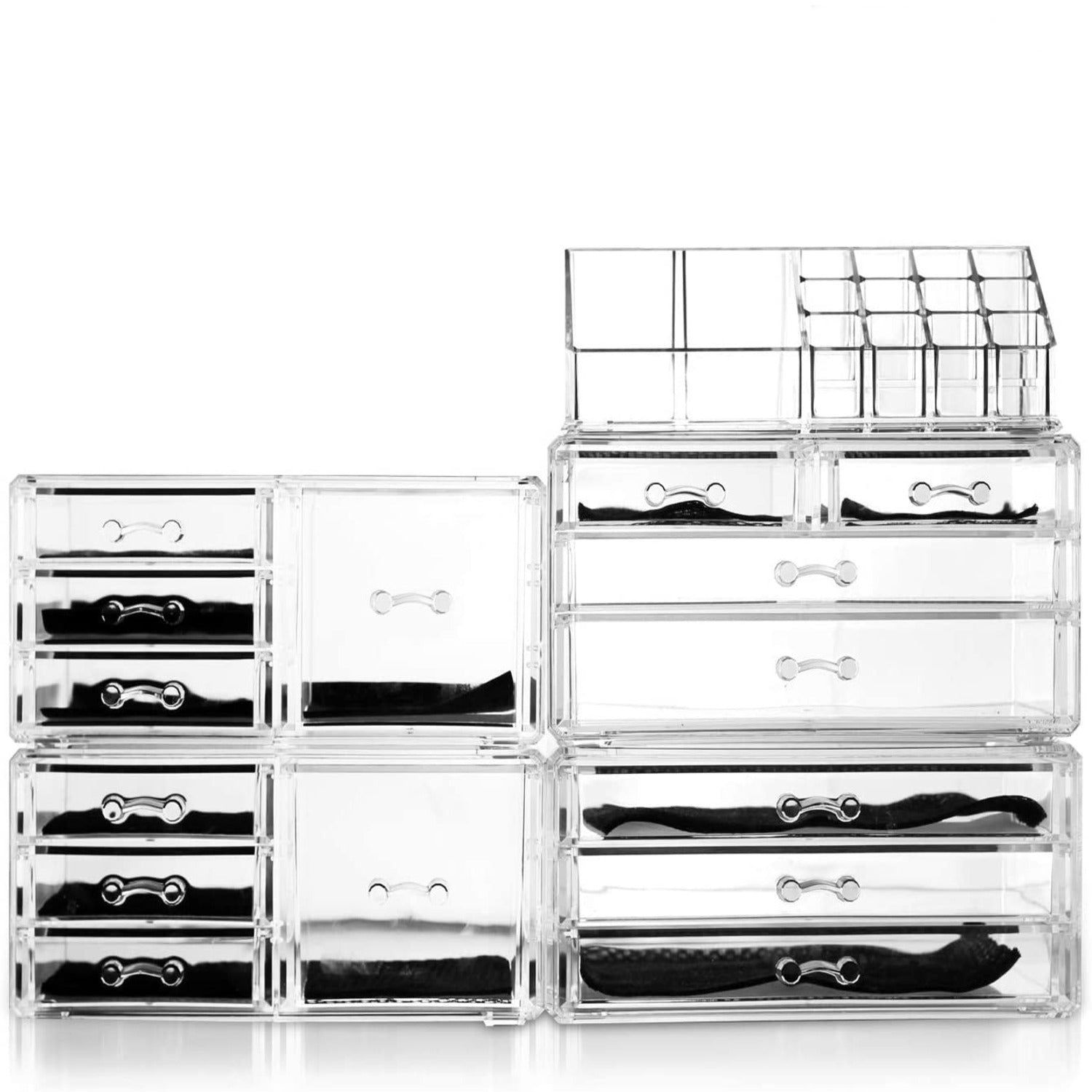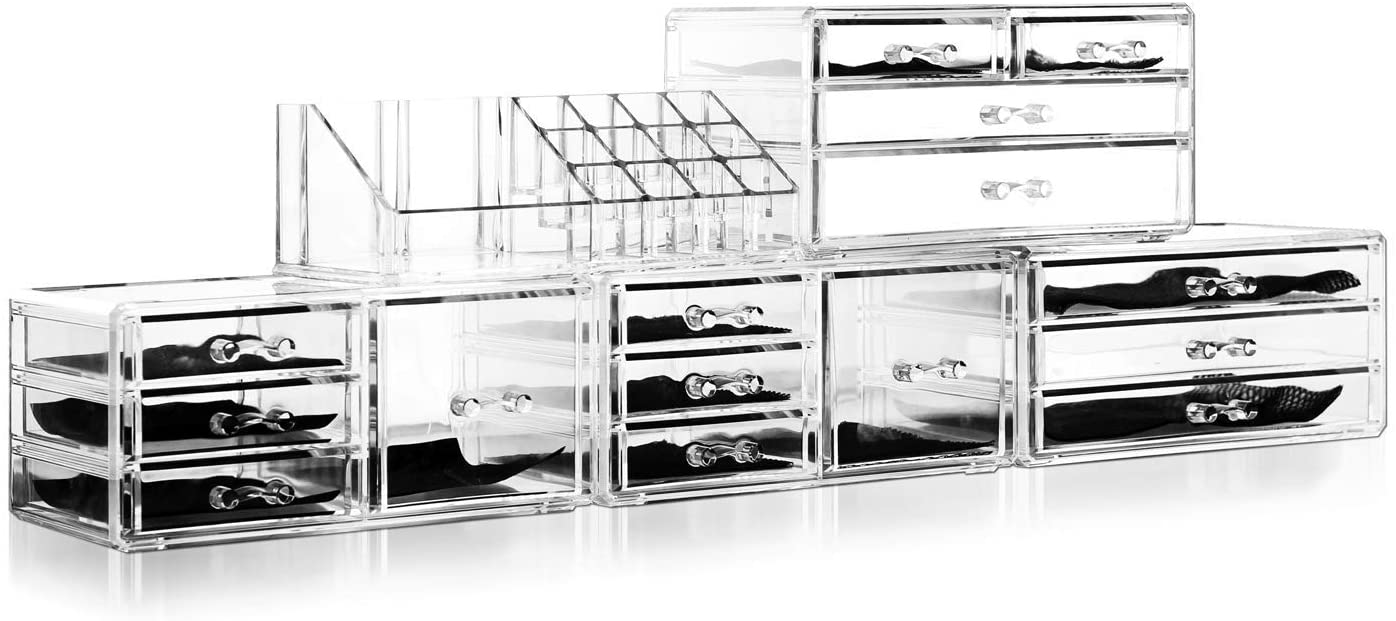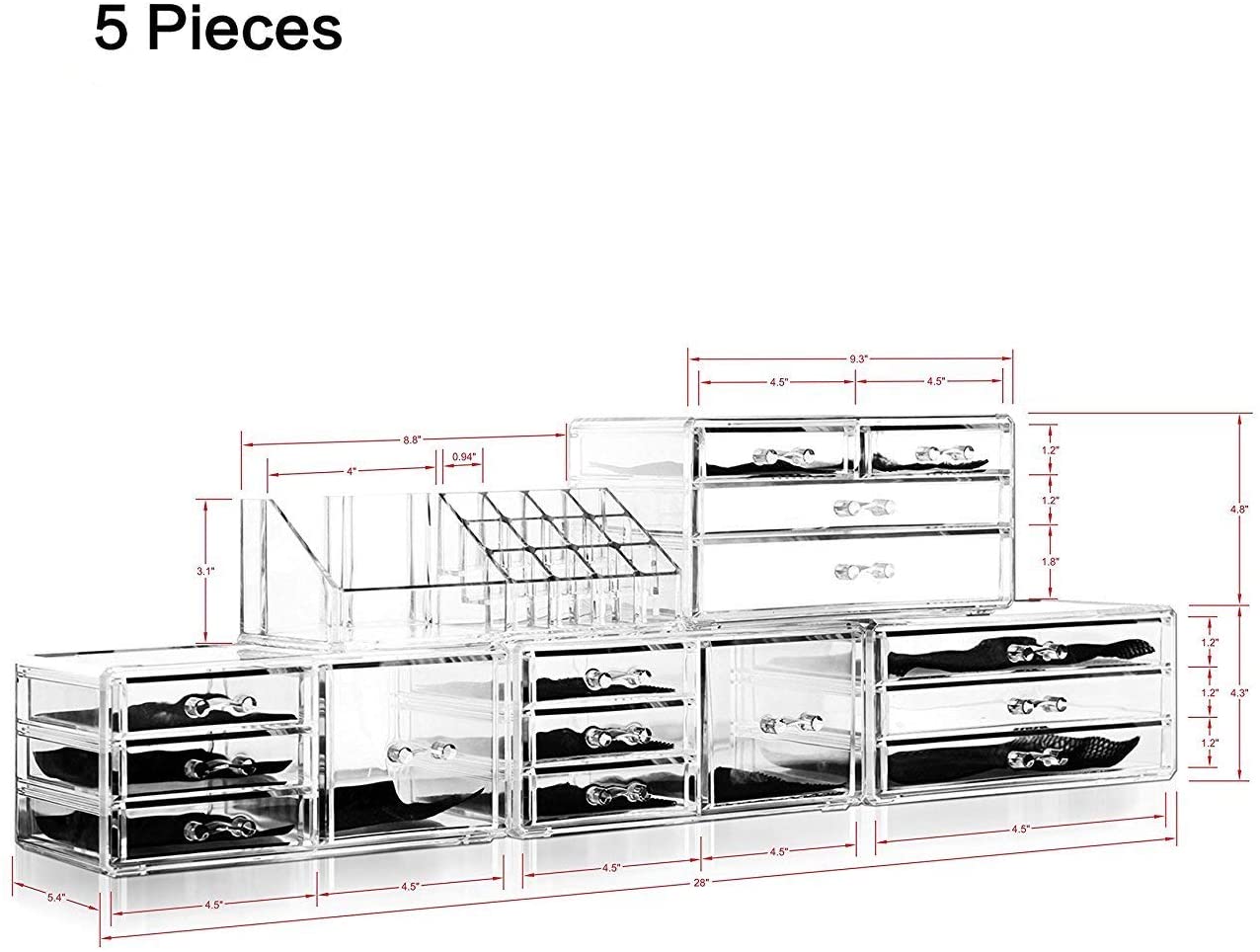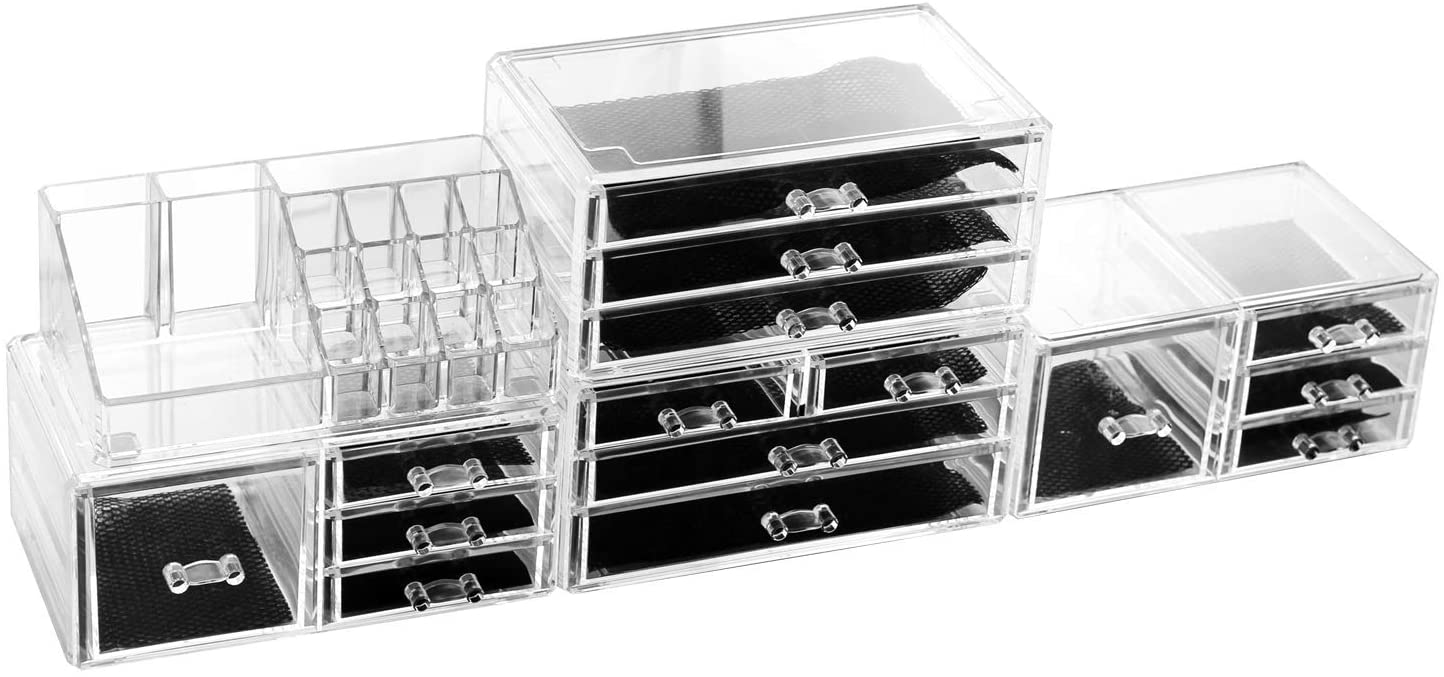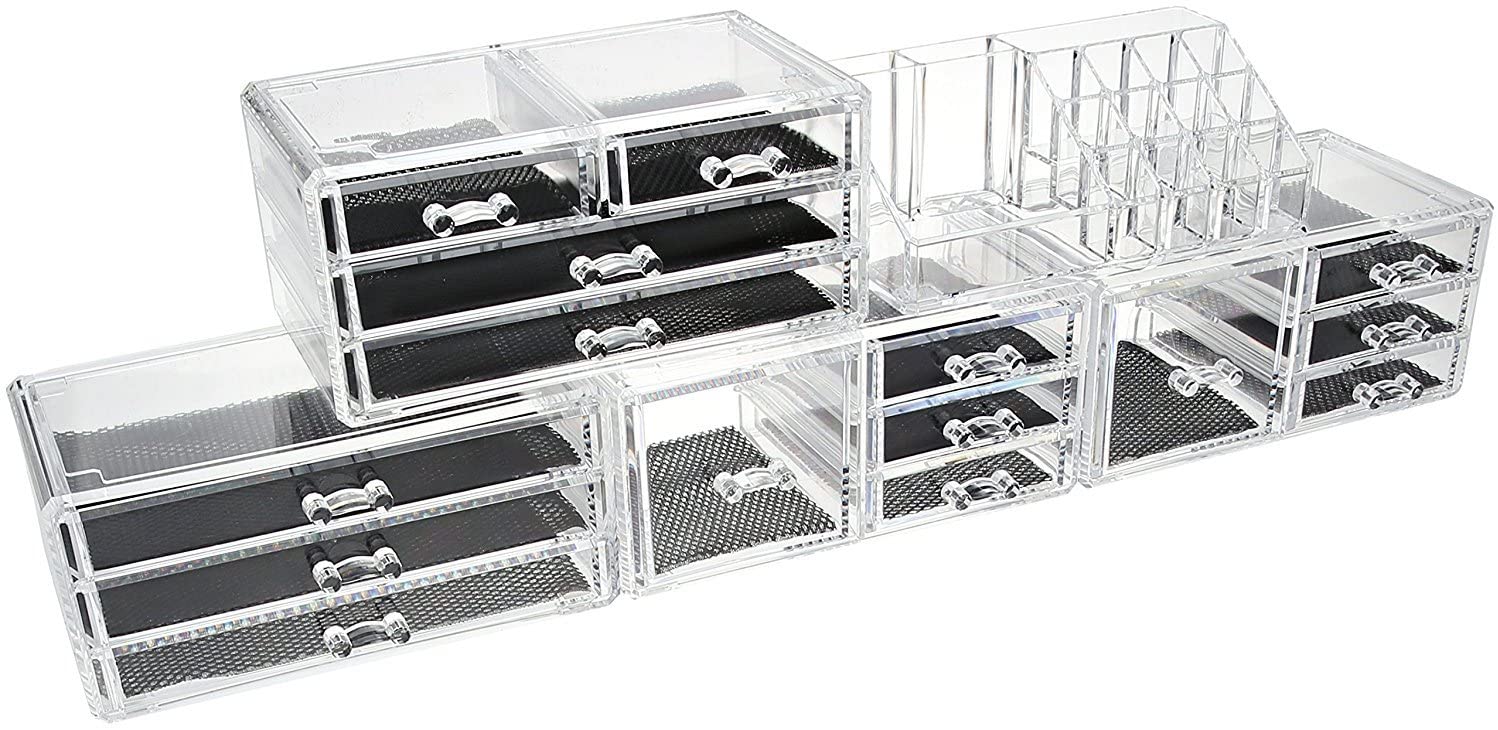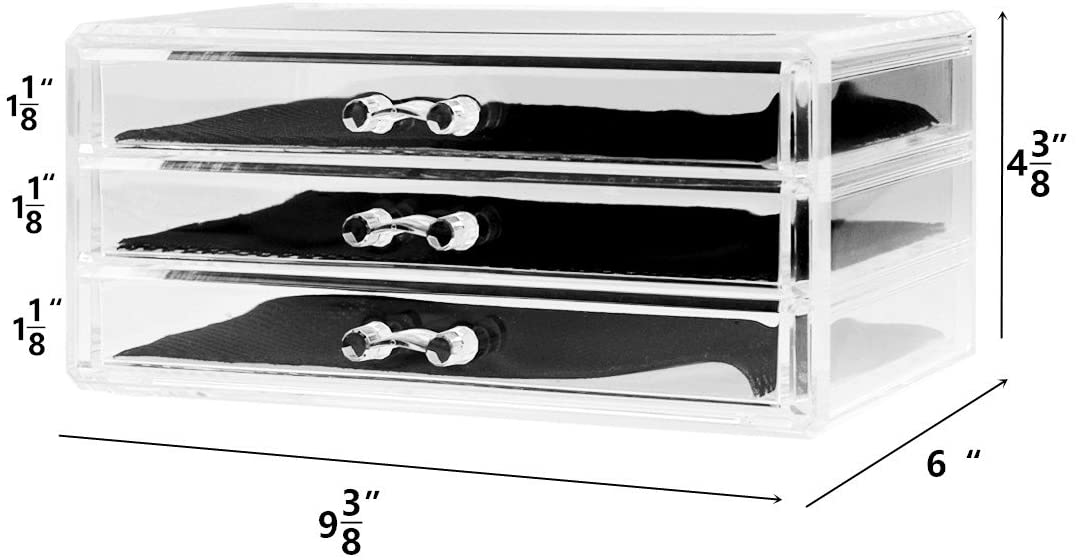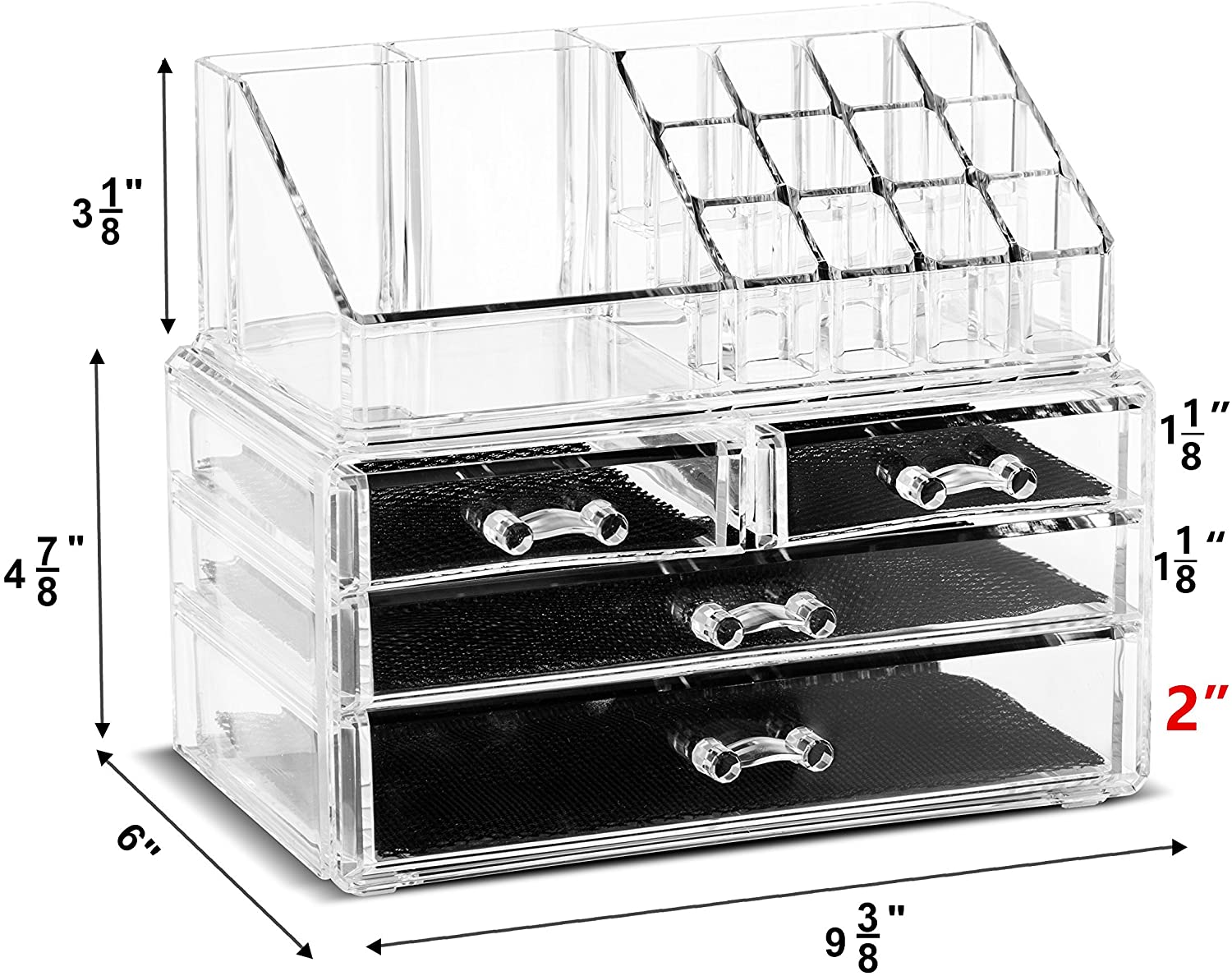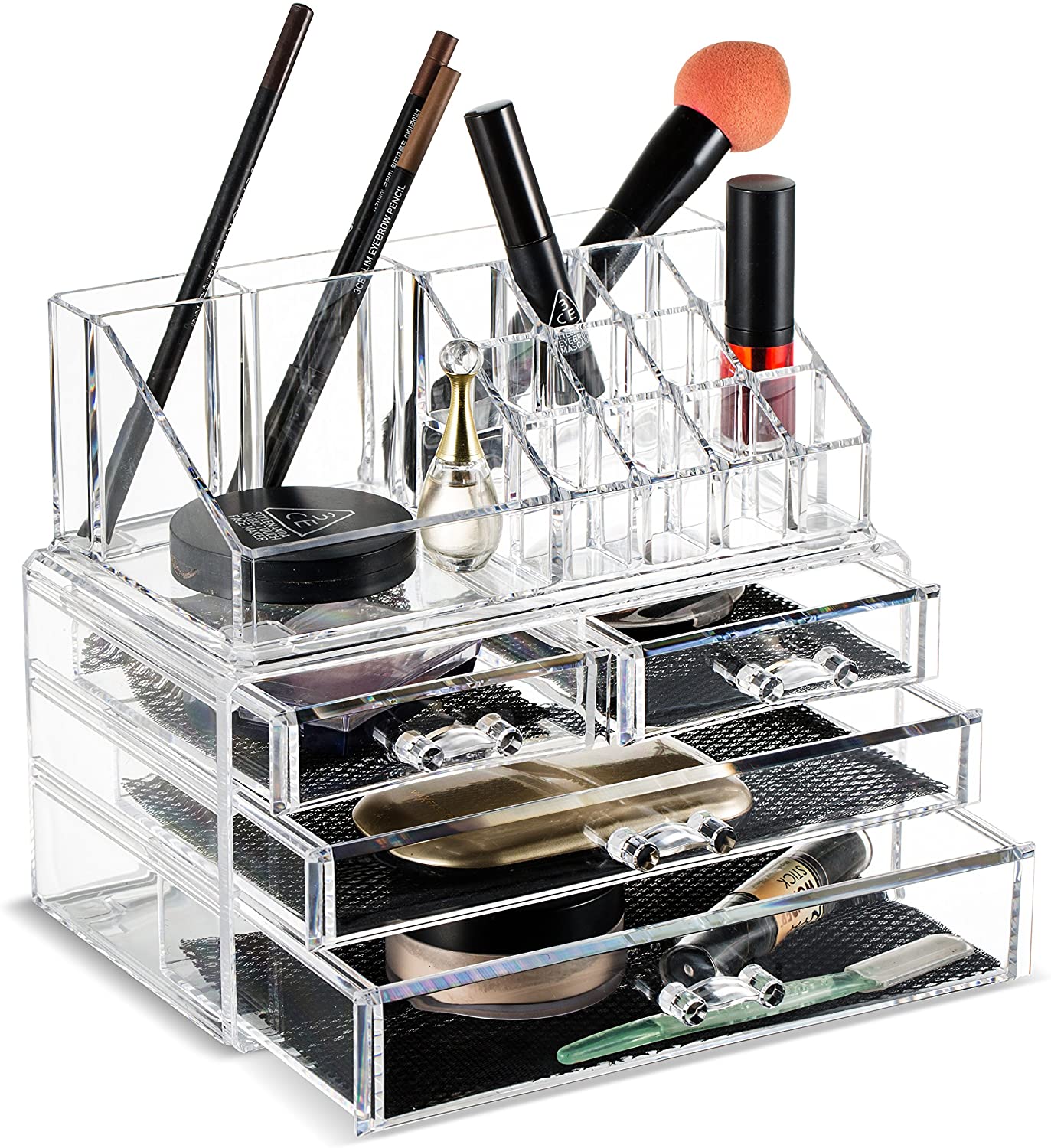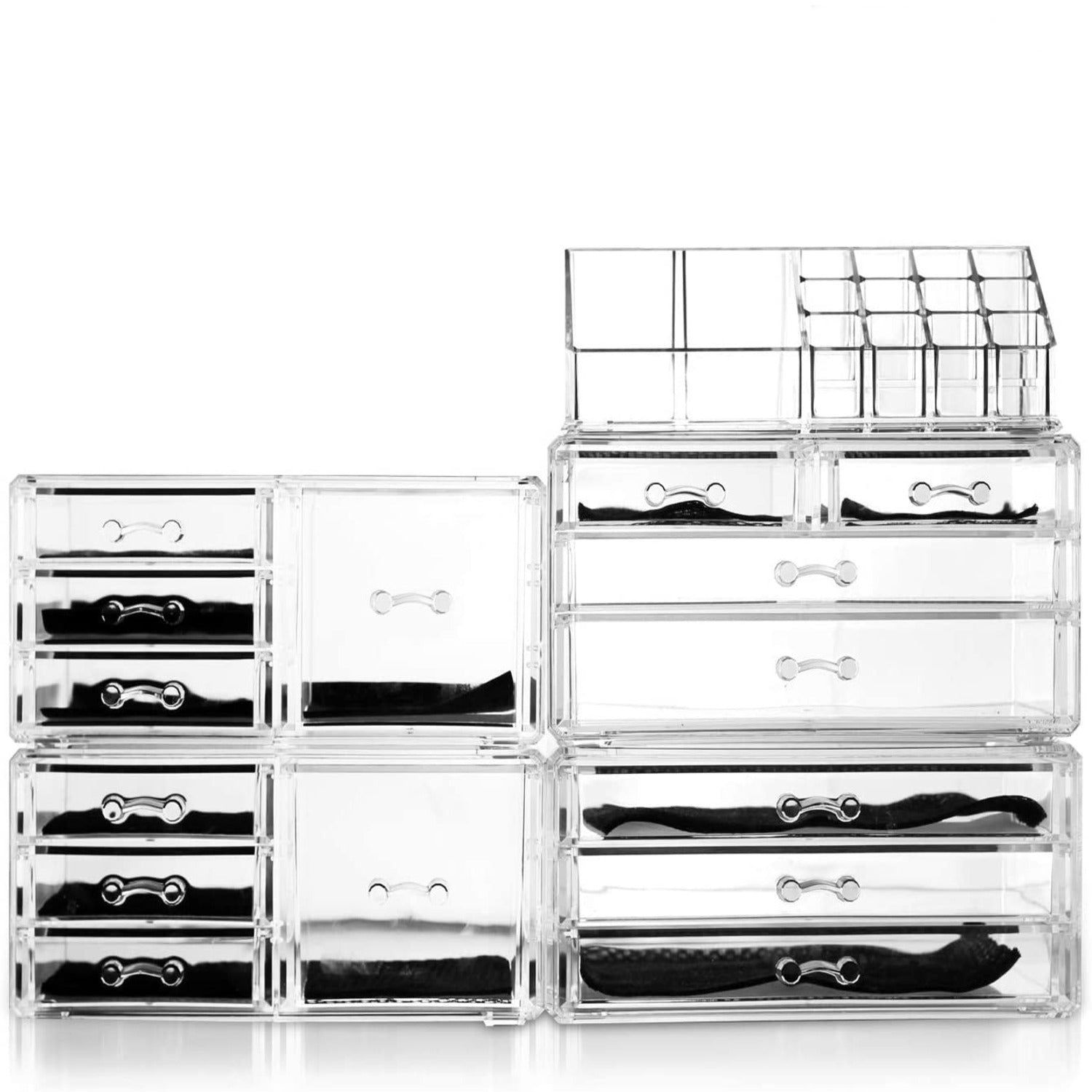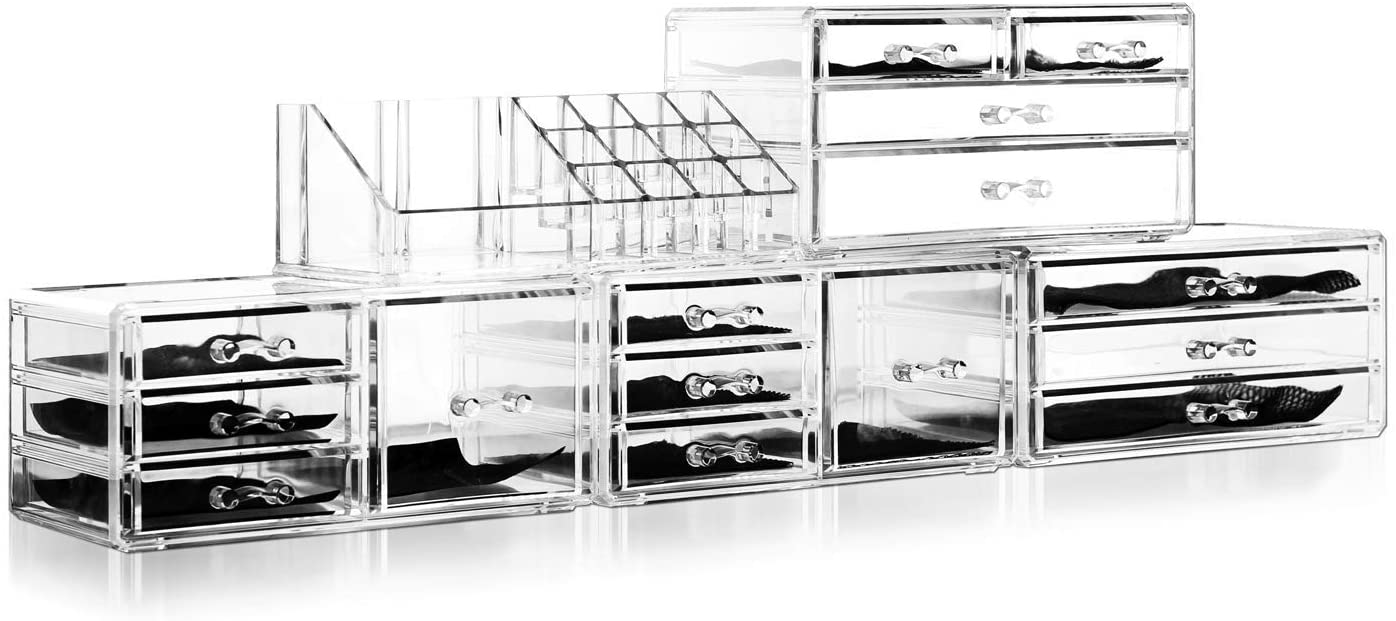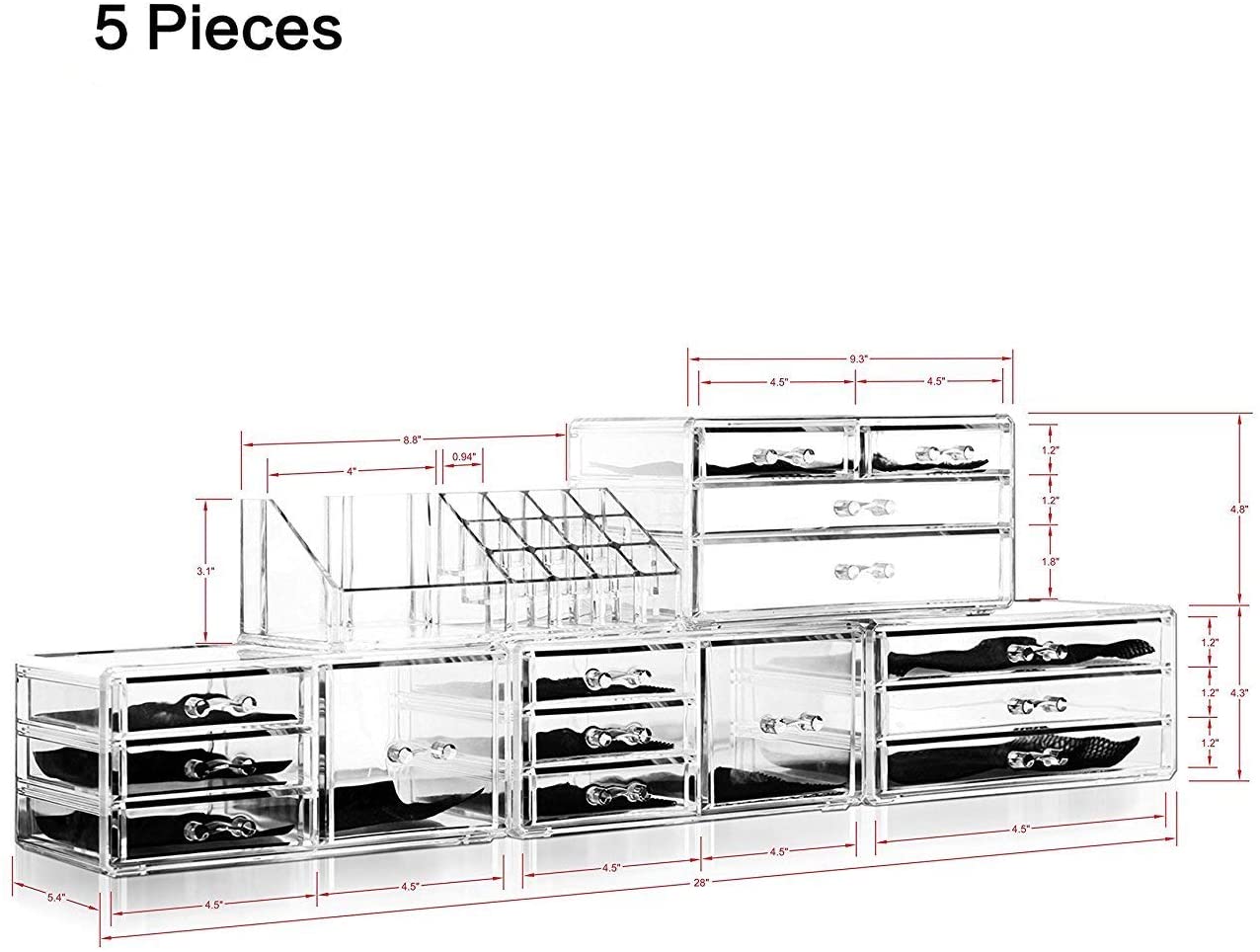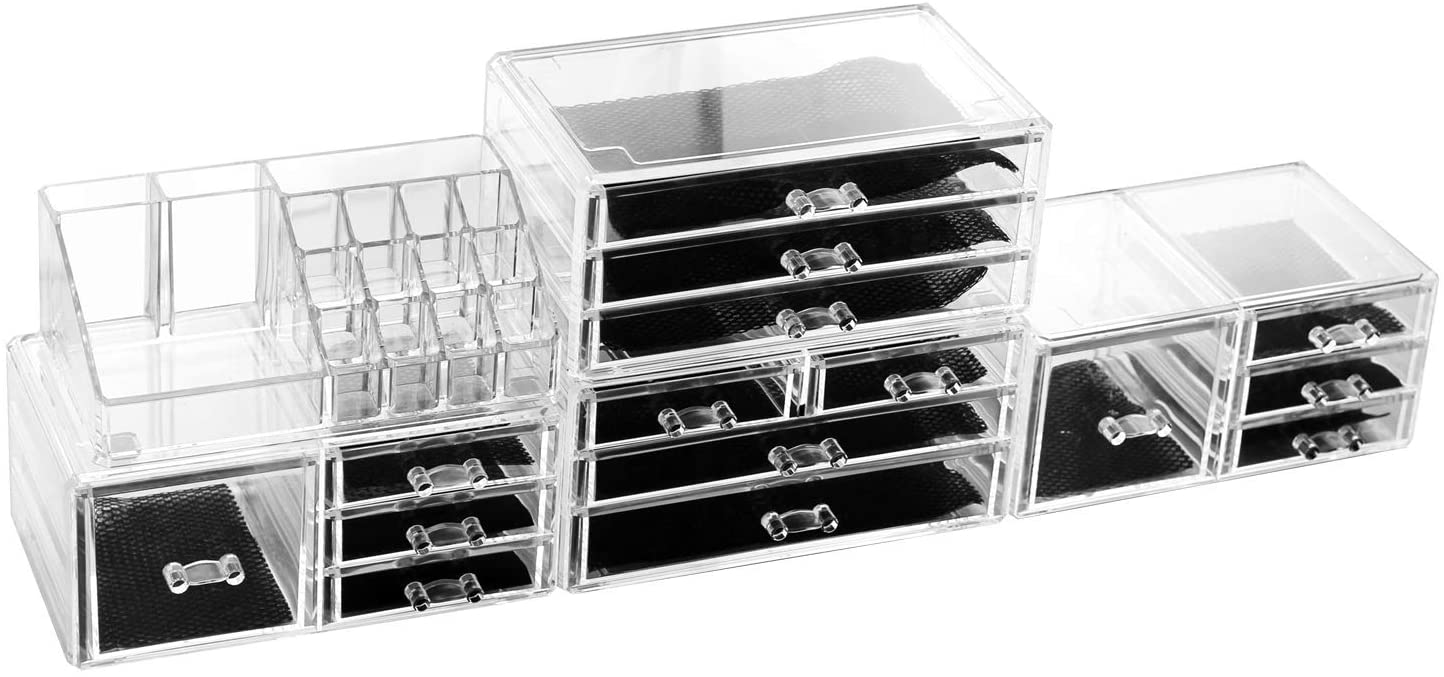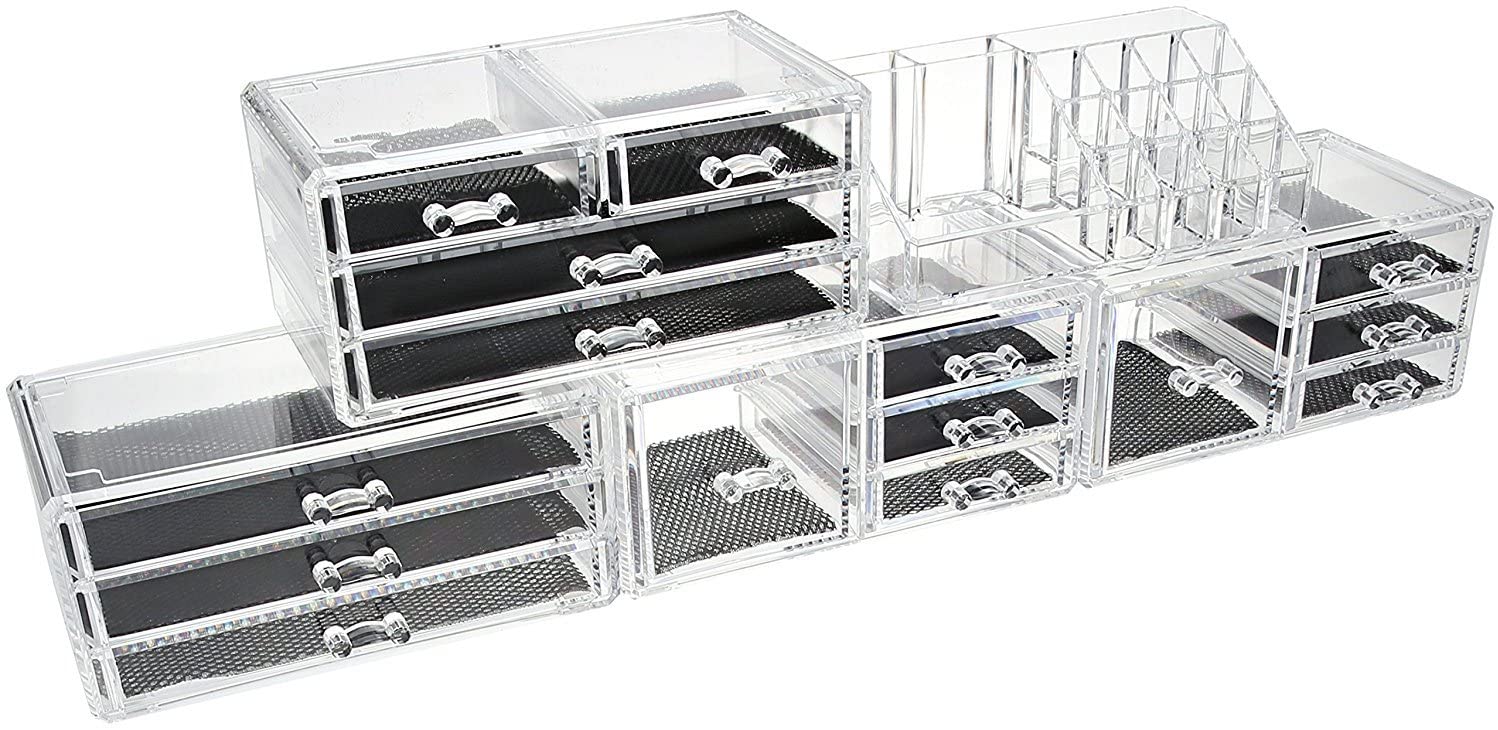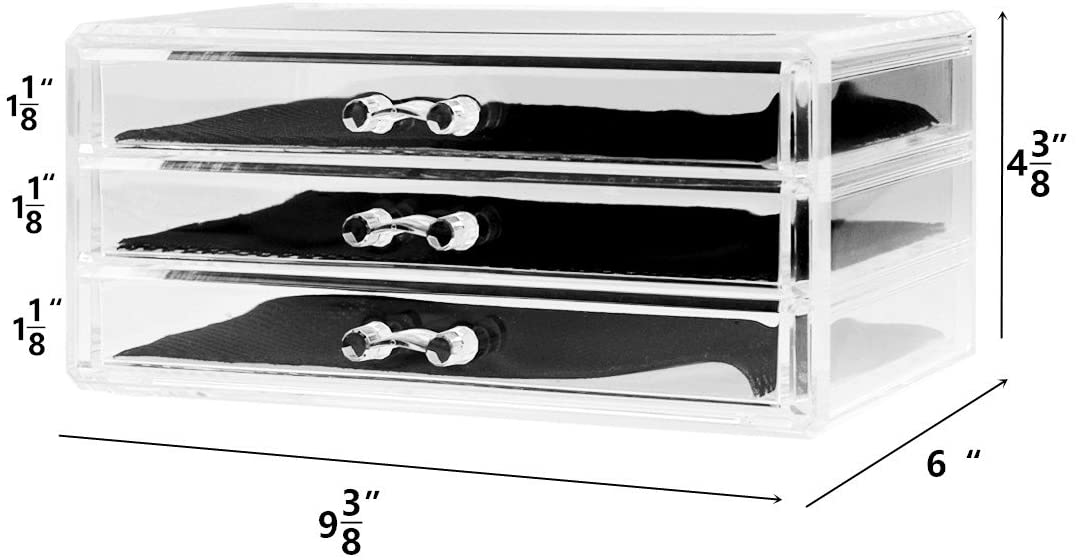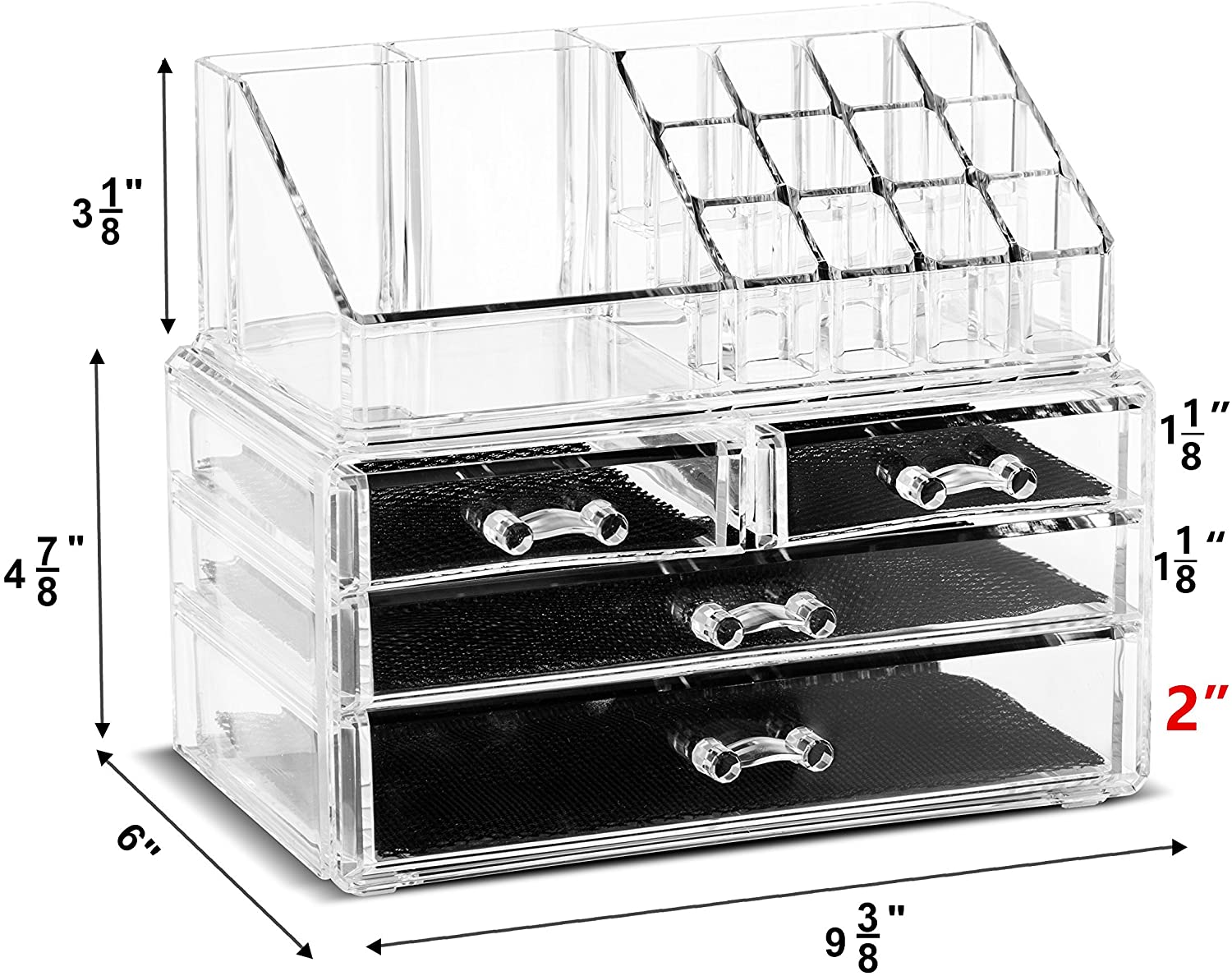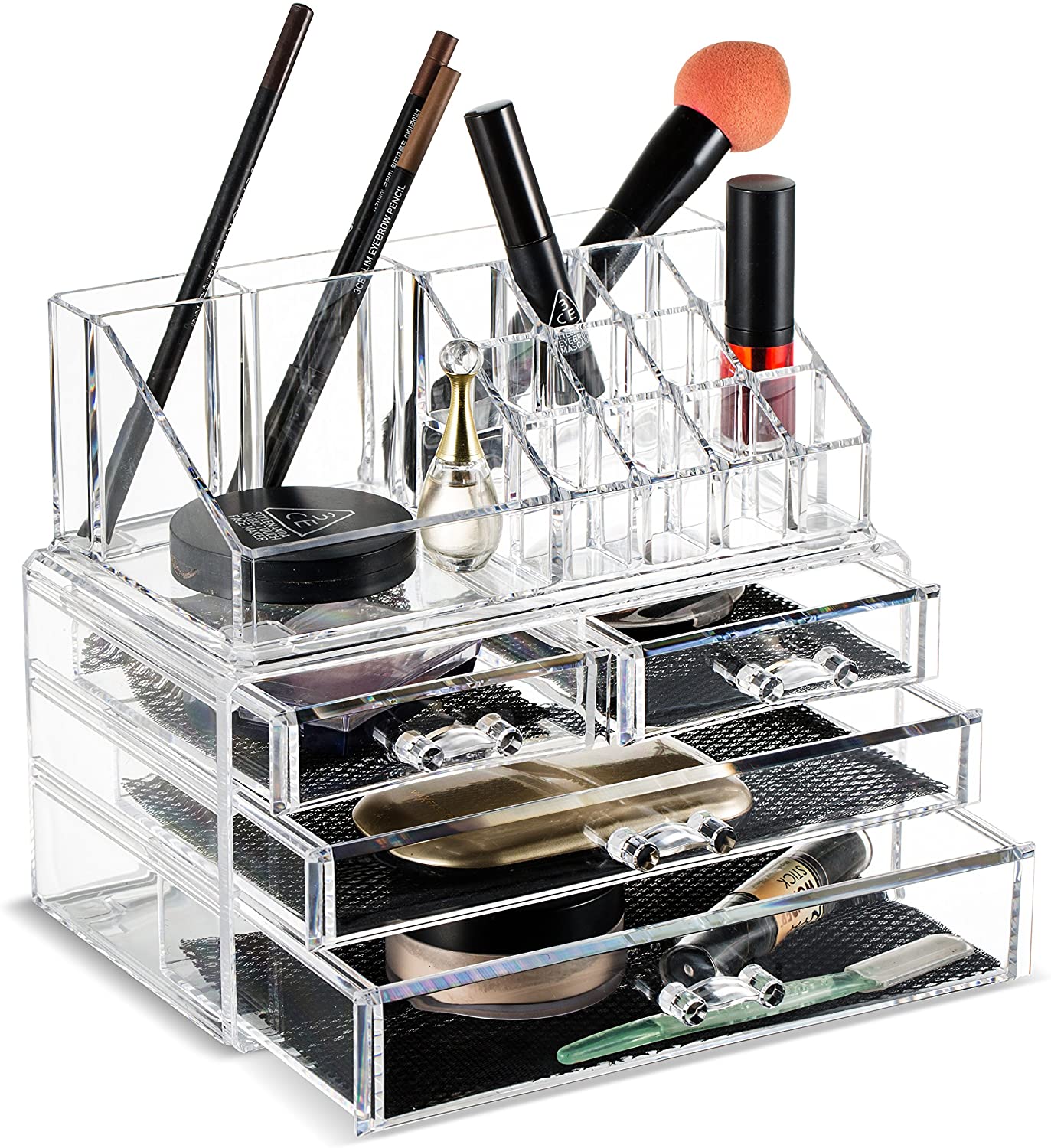 Jewelry and Cosmetic Acrylic Storage Makeup Organizer Set, 5 Piece Set
Keeps clutter away on the vanity, counter top, work desk, etc. by keeping everything in one place and fast and convenient to use. Dimensions: 9 3/8 x 6 x 21 Inch

Made of Premium quality acrylic, a high quality shatter resistance safeguards against injury and damage. It is thicker and more durable than the typical acrylic makeup storage boxes, jewelry cases, and organizers

5 pieces set with a 12 lipstick compartment organizes all jewelry and cosmetics in one place. make it possible to be arbitrarily combined

Removable mesh liner keeps jewelry protected; Drawers operate smoothly; Won't absorb color, easy to clean with water; ideal gift for wife or daughter

100% satisfaction guarantee,If for any reason you're not completely happy with your purchase- if it breaks, if it's damaged in shipping, or even if you change your mind - simply let us know and we will either replace it or refund your money, your best choice! Please contact customerservicefelicite@gmail.com
Bought this for my dresser
Nice set.. I bought this set for my dresser.. I got this set to eliminate many of my other jewelry and other little compartments that were all over the place.. This set is nice.. and can hold much jewelry.. I put some fabric in the front of the drawers to hide the contents that are in there.. not to be so noticeable.. I just wish they had a darker set to buy.. Like black so you cannot see all that is inside the drawers.. that is the only negative mention on this set.. it holds my nail clippers, my tweezers and all of my nail polish and other smaller items.. Really cleaned up my dresser and looks nice and tidy.. LOL
Eh but cute
I mainly use it to fit my makeup but the lipstick holder and a few other boxes arrived damaged. The manufacturer refused to replace it and offered a refund lower than the separate pieces cost. But its helped keep my small bathroom organized.
I love how it is interchangeable
I absolutely love the fact that it is very versatile and you can move it all around and that it holds so much.
Balance price/quality
one drawer was broken at the side but the rest was ok so I kept. It is good looking and I think it will be quite durable. Upper lipstick case: there are two spots that have no deepness, what are you supposed to put in there? Idk, however since it's quite cheap it worth to buy.
Good for Organization, sizing is a little iffy for me 🤷🏻‍♀️
Really Amazing for organization, it helps that it is clear so you can see where certain things are placed in each drawer or compartment. I really wish it was bigger overall though. I used mine for organizing my makeup, but someof my makeup palettes are a lot bigger than what the drawers dimensions actually were..but other than that a fairly good product