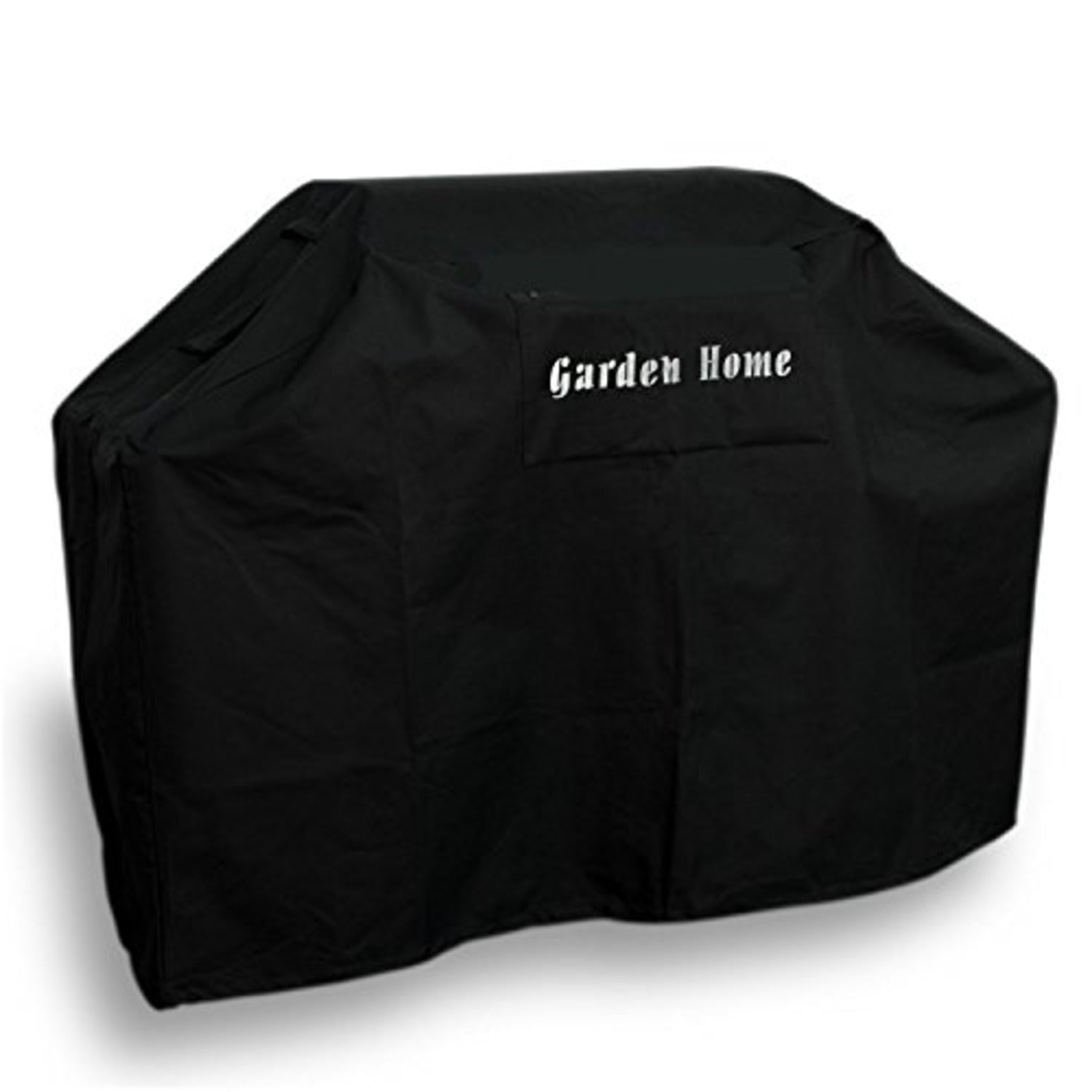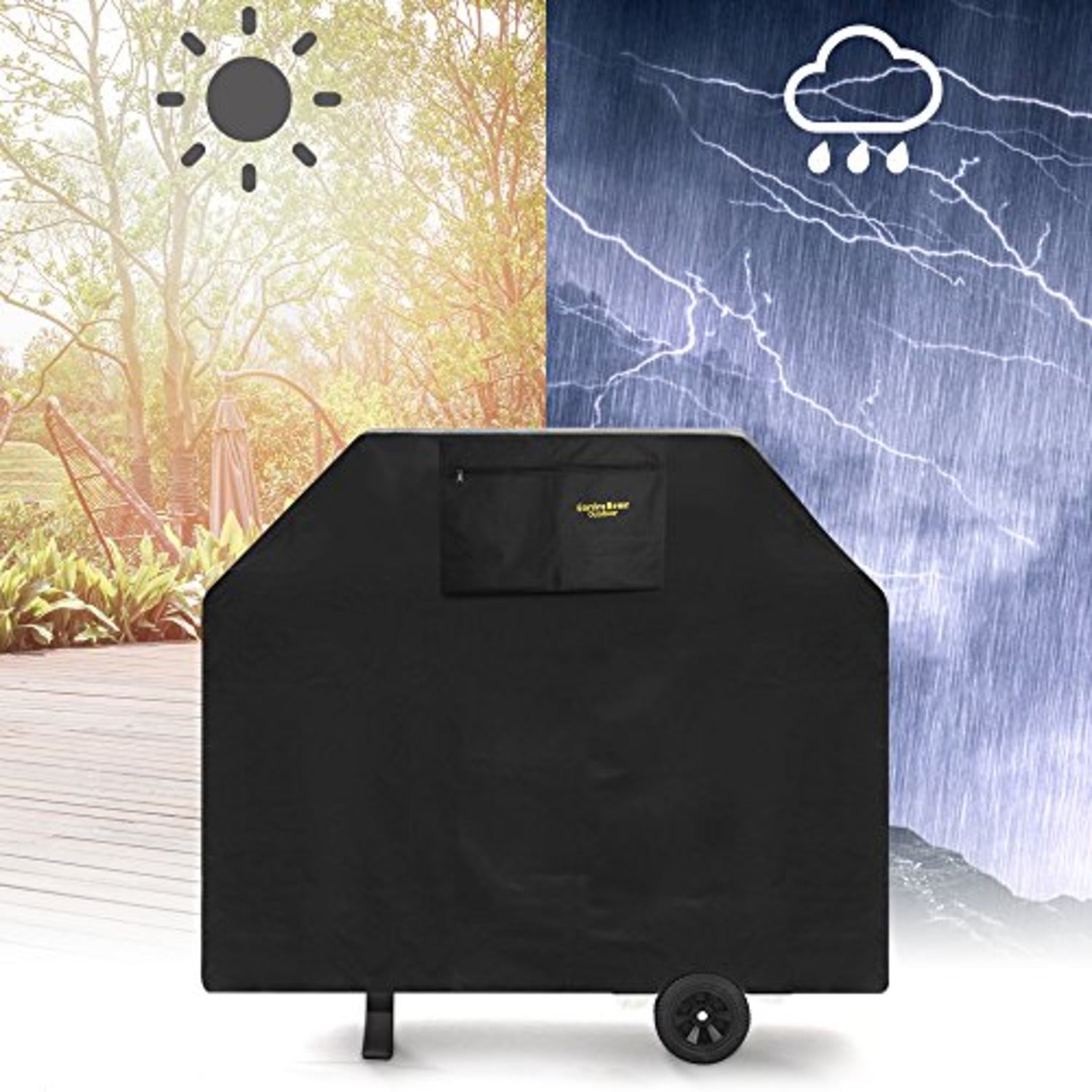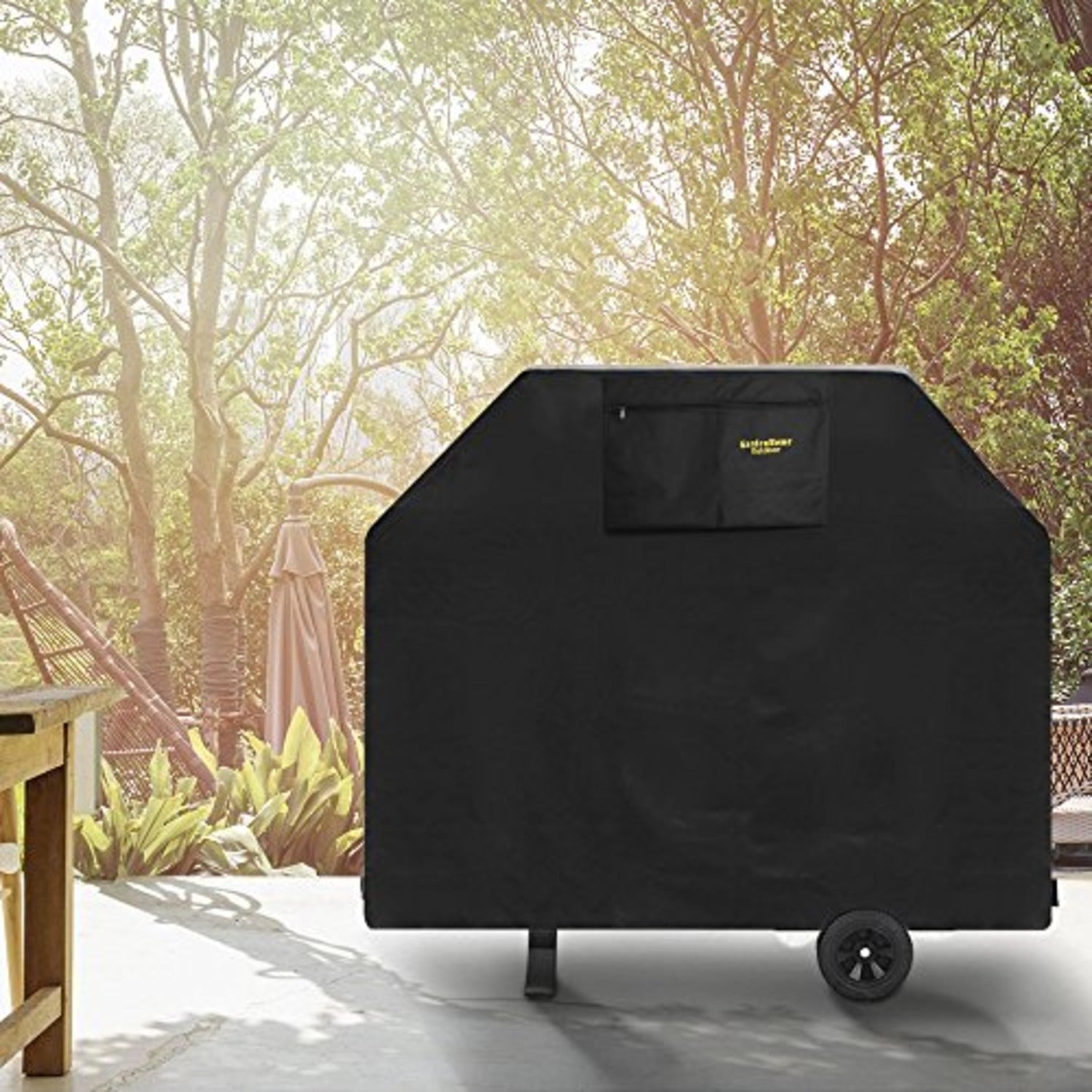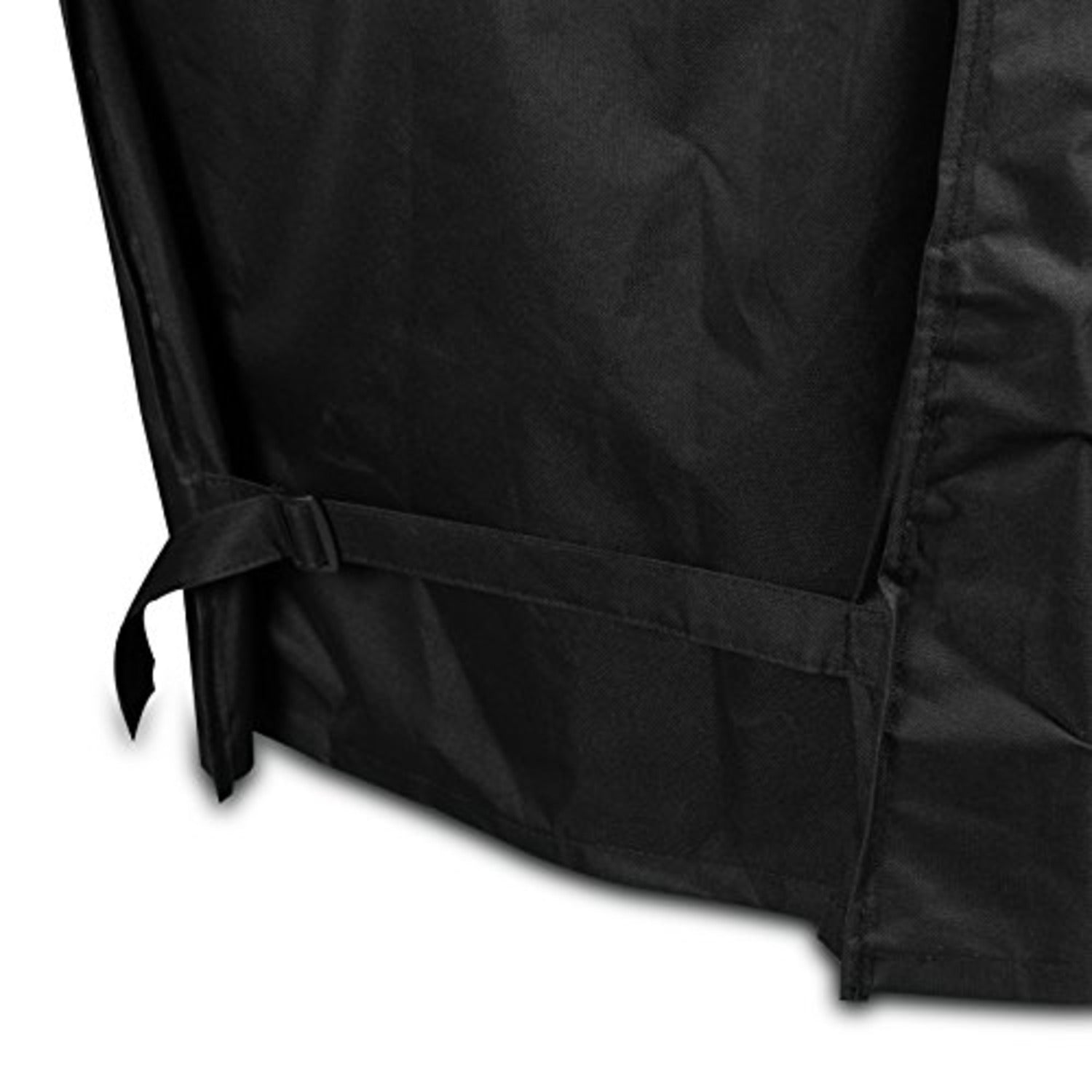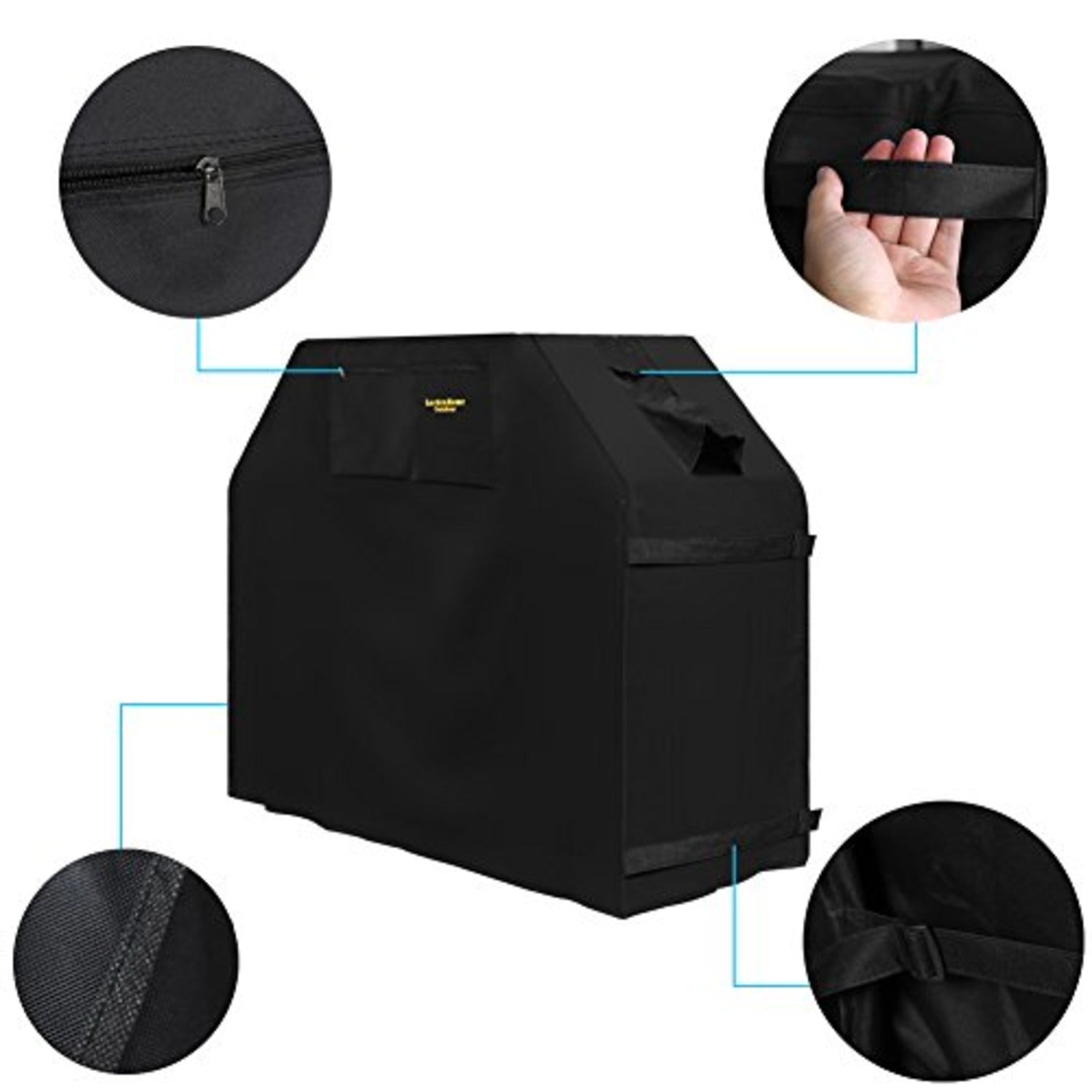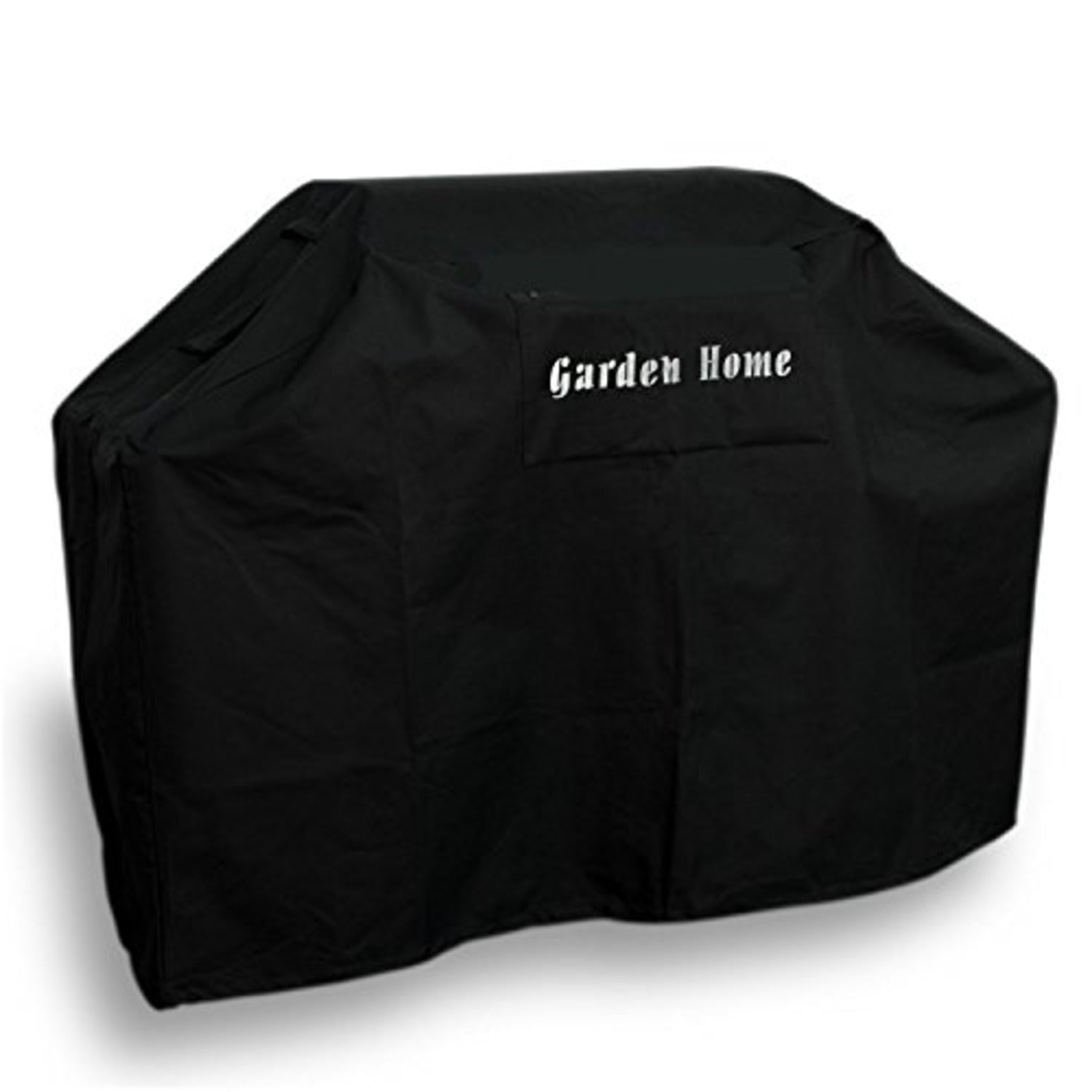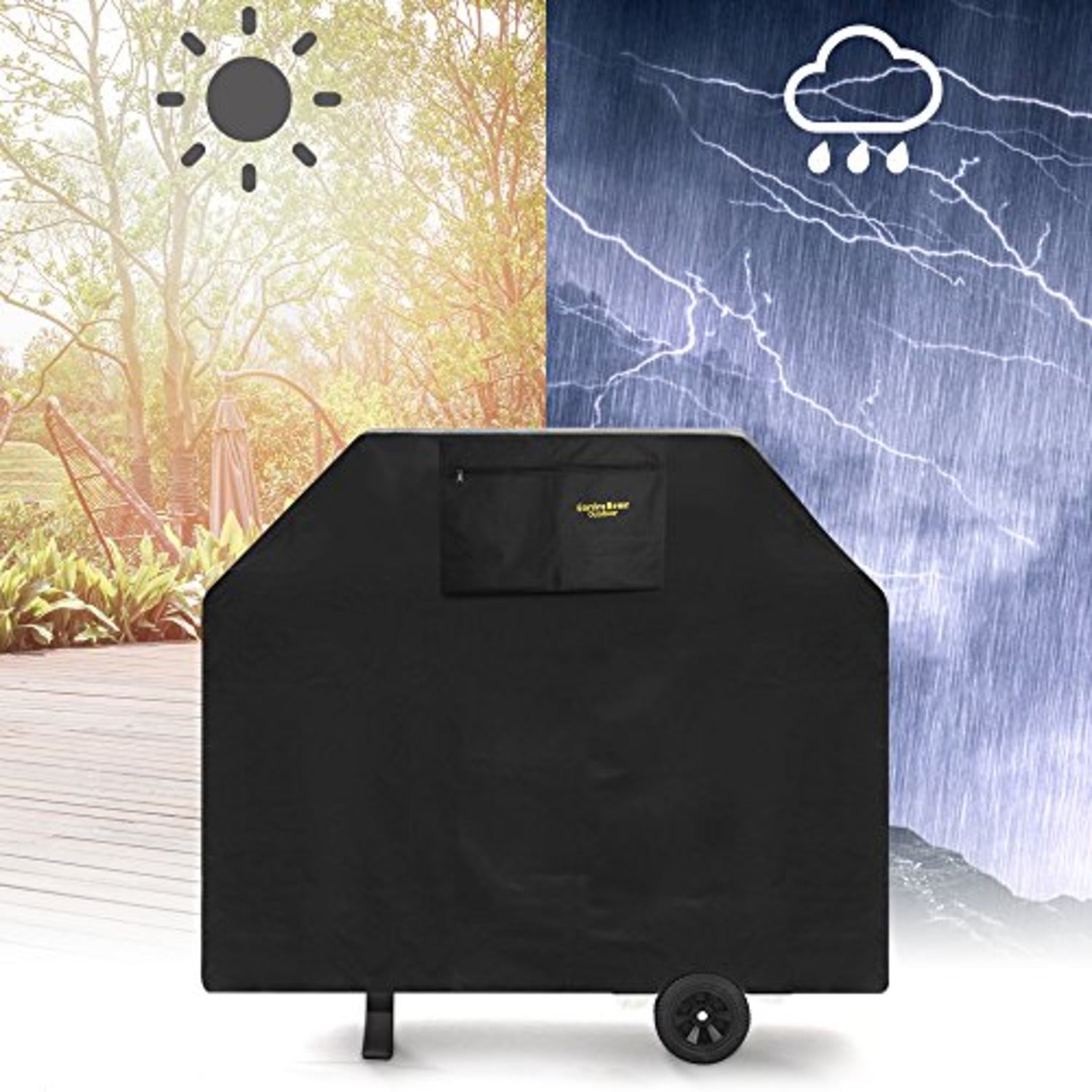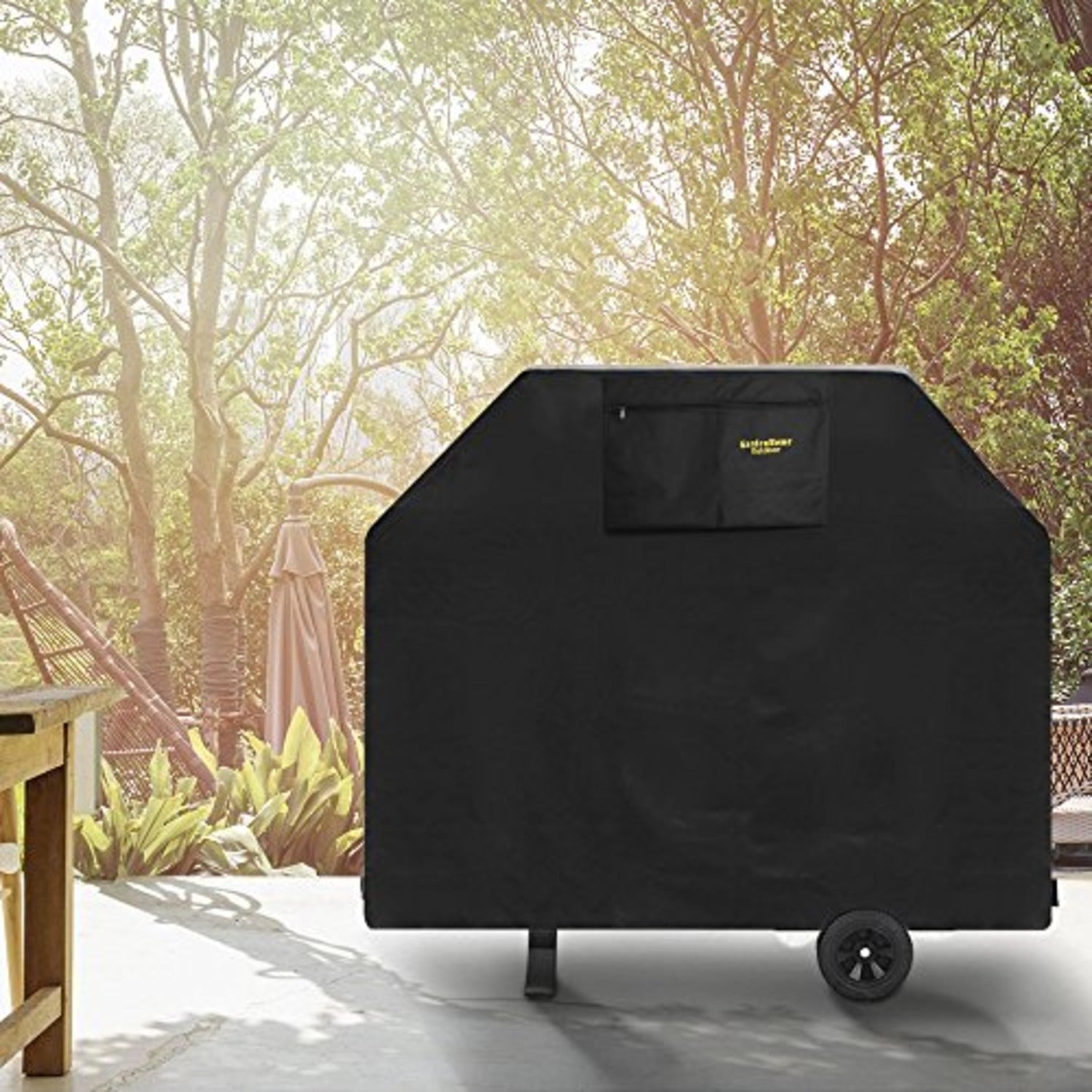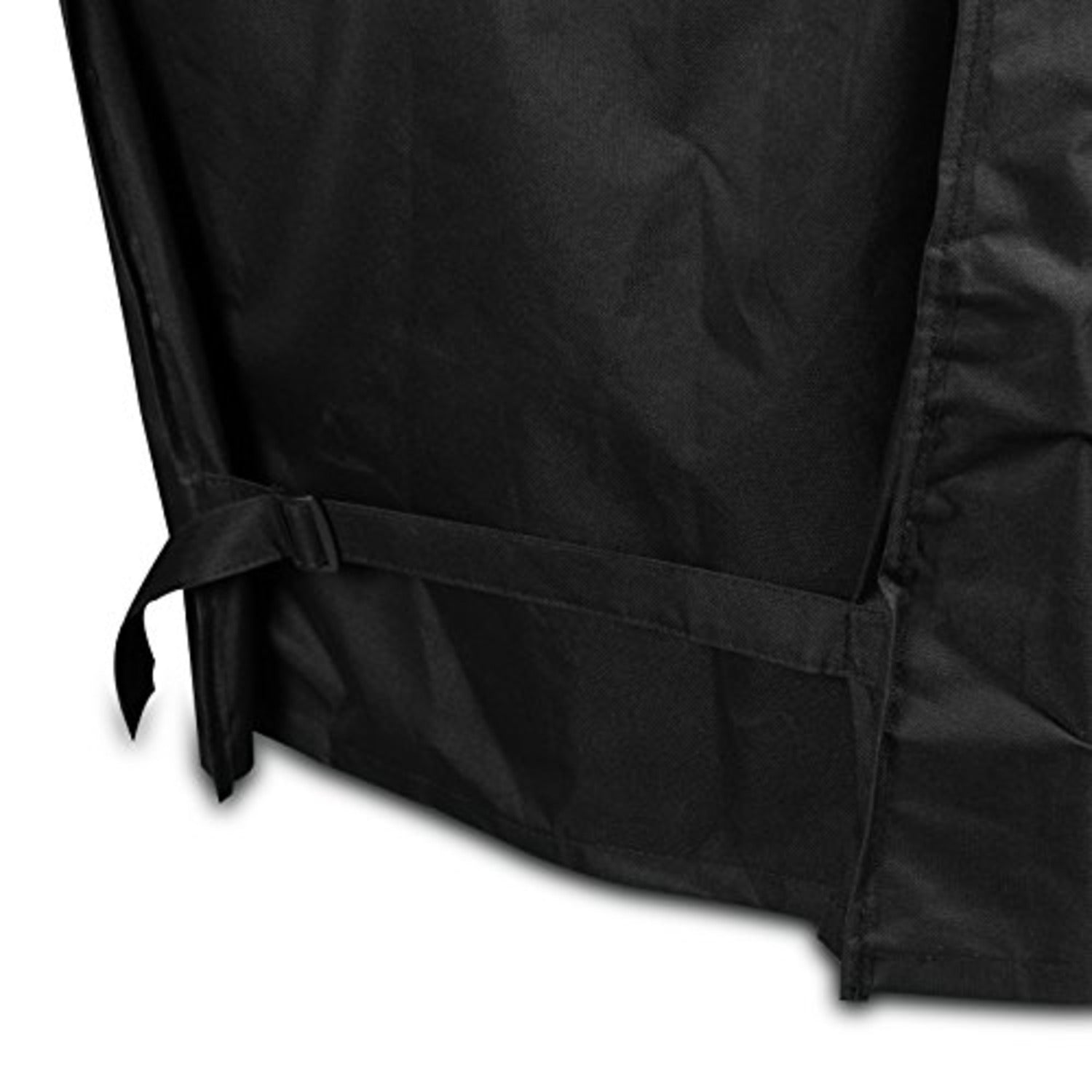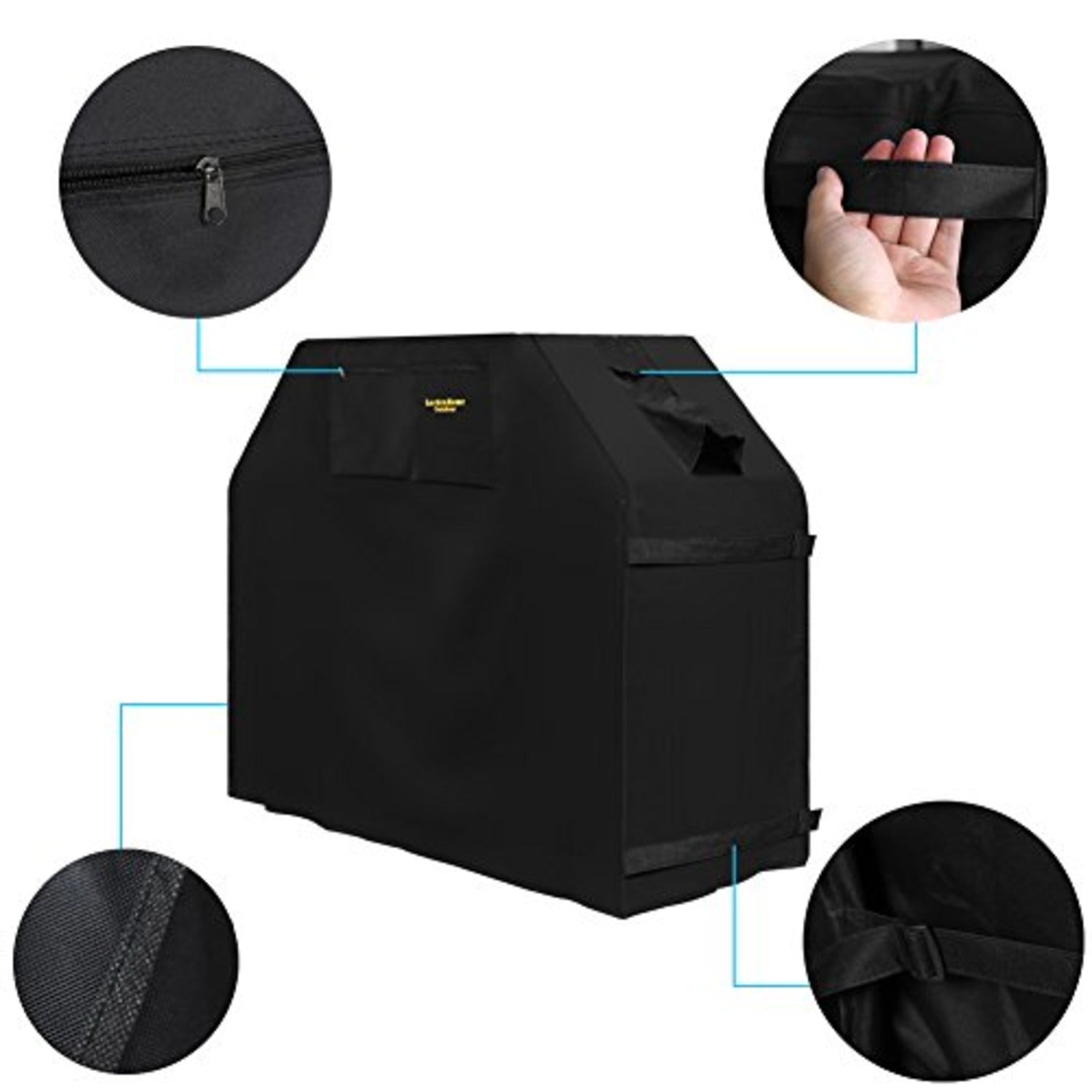 GARDEN HOME HEAVY DUTY 55'' GRILL COVER BLACK. FADE RESISTANCE
Heavy-duty protective grill cover
Protective cover for cart-style barbecues up to 52-inch wide
Splash-guard skirt, click-close straps for secure placement, adjustable elastic hem cord with toggle
Padded handles, helpful air vents, durable interlocking seams, large zippered front pocket
Not The Cover and Features Described
Not the same material. It is a much more delicate vinyl. No handles, no vents, no zippered pocket and not canvas or cordura.
Well Made Grill Cover
Excellent quality for the price. Good design. Heavyweight canvas that looks high end. It has a draw string on each end at the bottom and Velcro straps at the bottom front and back. We are currently having a big windstorm and this puppy is not going anywhere. Fits snugly on my 65 inch Uni-Flame grill. The draw string is a little hard to work. Usually I hold the fabric and pull the cord to tighten. This one works best by just holding the cord and not the fabric and pulling tight to cinch up. I tested the ability to shed water by putting a hose on top for several minutes. At first the water rolled right off then started soaking in. To my surprise the grill was nice and dry underneath it. The front pocket filled with water though. I probably won't use it anyway. As I said earlier it is a good design with padded handles on top for quick removal and air vents on top.